Written by Thelonia
A fun story: the first time I saw the new Ariana Grande single's cover I thought it was Hayley Kiyoko. And the new hair might not be the only new thing from this new era for Ariana: her new single "No Tears Left to Cry" is a fun track about dancing once you've cried all your grief out. And it is a bop and a jam and is giving me whiplash when I listen to it back to back with the
new Florence + the Machine song
. Truly all this new music is giving me the full spectrum of human emotion.
Her first music since the
Dangerous Woman
album, "No Tears Left to Cry" is the first single released from Ariana's upcoming 4th album, whose title has yet to be released, and the first music she's released since the Manchester attack, which caused the death of 23 people at the end of her concert. I think a lot of people had a lot of expectations on Ariana delivering on a thoughtful and meaningful song (+ video), and I think that "No Tears Left to Cry" managed to deliver while still avoiding coming off as cheesy & exploitative.
Starting off quiet (and very mumbly as is Ariana's wont), the song seems to set itself up as a quiet ballad (à la "Moonlight") until about 30 seconds in when the beat comes in, a bit off-kilter at first but eventually settling into the 90's - early 2000's pop track that is a bit of a departure from Ariana's regular vibe, but which also triggers all the nostalgia centers in my brain.
Twitter, being what it is, immediately jumped on their detective train, which means we have breakdowns of almost all the visuals in the video, as well as an idea as to the track list for Ariana's 4th album.
according to this, the tracklist for ag4 seems to be:

1. Rainbow (?)

2. No Tears Left To Cry

3 Blessed feat Pharrell (?)

4. R.E.M.

5. God Is A Woman

6. Successful

7. Sweetener

8. Breathing

9. ?

10. Borderline

#NoTearsLeftToCry pic.twitter.com/XFWphSmpmX

— Ariana Grande Stuff (@ArianatorStuff) April 20, 2018
Since "God Is A Woman" is underlined three times, there's theorizing that it's either the next single or the album title, which would be absolutely wild either way. That's a song I want to listen to asap.
People have also pointed out the similarities in Ariana's lyrics and how she seems to grow from album to album, from "My Everything" a song on her 2nd album of the same name, "Be Alright" from her 3rd,
Dangerous Woman
, to "No Tears Left to Cry," which mirrors Britney's iconic lines "My loneliness is killing me"/"My loneliness ain't killing me no more."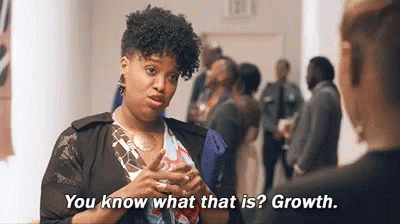 This is probably the strongest and most visually interesting video Ariana has ever put out, paired with a fun, solid song, all of which promises good things for her upcoming album. The single is already #1 in 42 different countries, so here's to the beginning of a new era in Ariana's career; looking forward to seeing it.
"No Tears Left to Cry" is available on all music platforms.